To string together emerging Chinese media artists' practices through curatorial interventions has been one of the most meaningful works since the founding of OCAT Shanghai in 2012. The success of every annual project for emerging media artists has been a collective effort from the art museum, artists, curators, scholars in the field, and supporting art organizations. Together, we have built a brand new network of connections in building a platform that would expand the artists' development and vision. However, this project is not limited by the exhibitions in tangible space and a series of educational programs we present each year. Still, it hopes to engage in different layers of contexts and interact with structurally different organizations.
The collaboration between OCAT Shanghai and KADIST began in April 2018 with the exhibition On Struggling to Remain Present When You Want to Disappear based on the academic position of OCAT Shanghai and the collection of KADIST. OCAT Shanghai's resolution and understanding of the development of Chinese media art, and the respectable and comprehensive collection of media art at the KADIST provided mutually profound impressions to each other. These qualities are also one of the reasons for OCAT Shanghai to collaborate with KADIST in launching this exhibition and artist residency project. For the seventh edition of our endeavor, marking the first presentation at the new OCAT Shanghai venue, our unwavering initial intent for this project will continue to push us in deepening the research and development for media art, promoting young artists' practice, and expand the impact of media art.
At the end of 2019, we have received and evaluated recommendations from 44 professionals in the field. We are delighted to invite seven outstanding emerging media artists, who are Cheng Xinhao, Li Shuang, Lin Ke, Tang Chao, Tao Hui, Wang Tuo, and Zheng Yuan – to participate in the exhibition section of this project. KADIST will also offer extensive promotions to this project, by providing diverse artist residency programs and resources to the artists, and an opportunity for exchange and exploration in a cross-cultural context. Over the last three to five years, these artists have shown exhilarating creativity and command for the language of media art in multiple dimensions. Their works allow us to observe the continuation and variations in an artist's practice, at the same time, through their exhibitions at various art institutions, commissioned projects, and curatorial interventions for our grasp of the issues they confront and the expanded narratives.
As today's technology and media bring about new changes, media art dominated by artistic languages such as moving images and installation is understood in general due to its low requirement for technology that diverges the artists' understanding of art practice. Art media seems to have fallen into the trap of involution with repetition and stagnation. However, there are many artists whose goal is not artistic production, presenting their multiple identities in the social system: the role of the artist only exists in the contexts of the artist's studio, art exhibition or art practice. Beyond these contexts, they often choose other social roles and identities to engage in the real world scene, observe, perceive, study, and make impacts. To extend the discussion of the effectivity of the artist's identity, this exhibition will not follow the conventional model of presenting an individual system of an artist's practice in its exhibition space, but to take on a "un/conventional" approach in presenting the artists' self-assigned social attributes. Artists carry out various types of "role plays" – from geological surveyor to social movement practitioner, from vlogger to editor of a reconstructed news event – the site of their activities is like a giant amusement park, showing a Mobius ring-like structure: where the artist and the artworks become two entirely independent entities. Under the integrated "Mobius," certain formal commonalities engender gradually under the same time and regional background, while their varying life experiences and creative angle derive alternative qualities that unfold infinitely. Moreover, the artist will be invited to "play" the role of the curator and commission new works that will intervene during the exhibition, to eventually achieve an autonomous and co-habitation state at the art museum.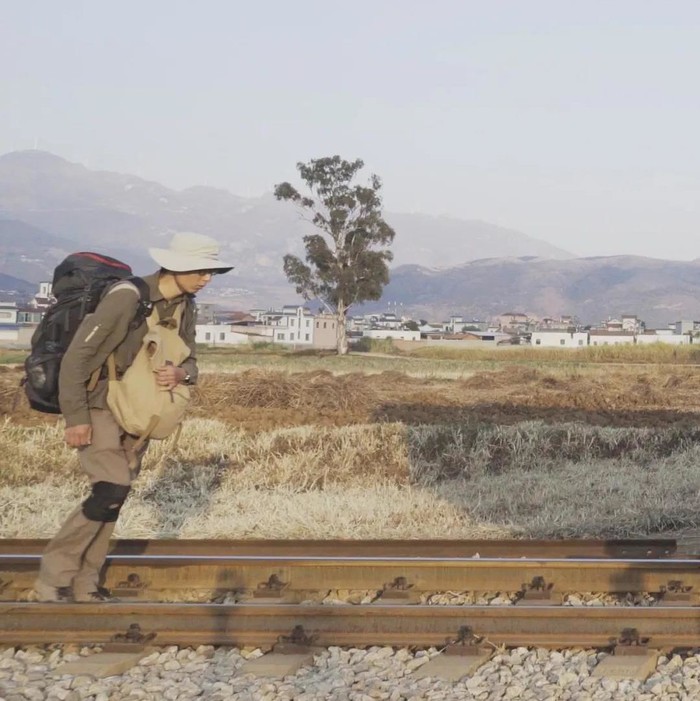 Cheng Xinhao
Cheng Xinhao (b.1985, Yunnan, China) currently lives and works in Kunming, Yunnan. He received his Ph.D in Chemistry from Peking University in 2013. Focusing on his hometown in the Yunnan Province, Xinhao's works are usually based on long-term field studies. With videos, installations, photographs and the presence of the author's body, his works investigate the polyphonic relationships between logic, discussions, knowledge, and the part that nature, society, and history plays within them.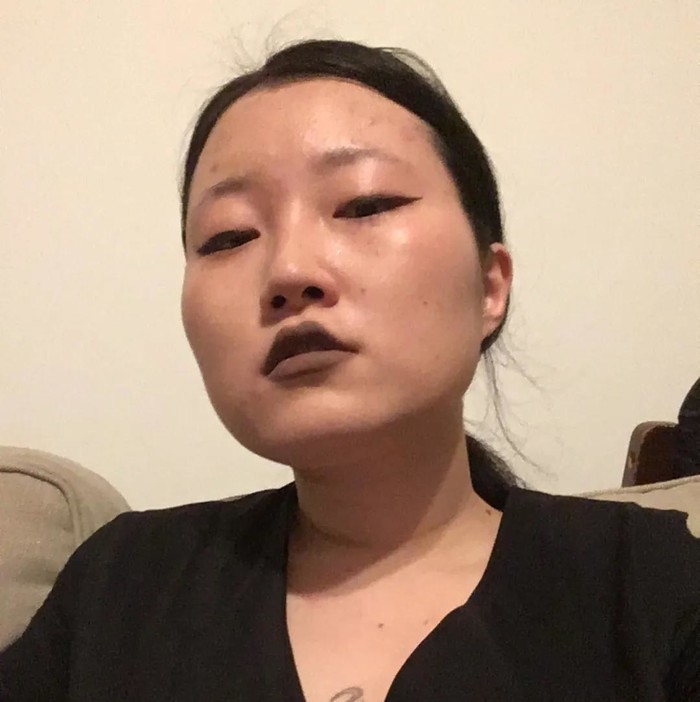 Li Shuang
Li Shuang (b.1990, Wuyi Mountains, China) currently lives and works in Yiwu. She received her MA in media studies from New York University in 2014. Her work is situated in globalized communication systems and is inspired by various localities and uneven information flows, as her practice studies various mediums composing the contemporary digital landscape. Encompassing performance, interactive websites, sculpture, and moving image installations the interaction between the medium and its users as well as amongst the mediums themselves is crucial to Li's practice. These diverse forms of intimacy form a motif that runs through the artist's practice, as she explores how various forms of technology bring us into contact, and how they form part of a neoliberal apparatus that regulates the body and desire. Yet her focus is not limited to the virtual, but also includes the material lives of digital landscapes, such as the infrastructural and logistical systems that support it, and more importantly, the cracks in between.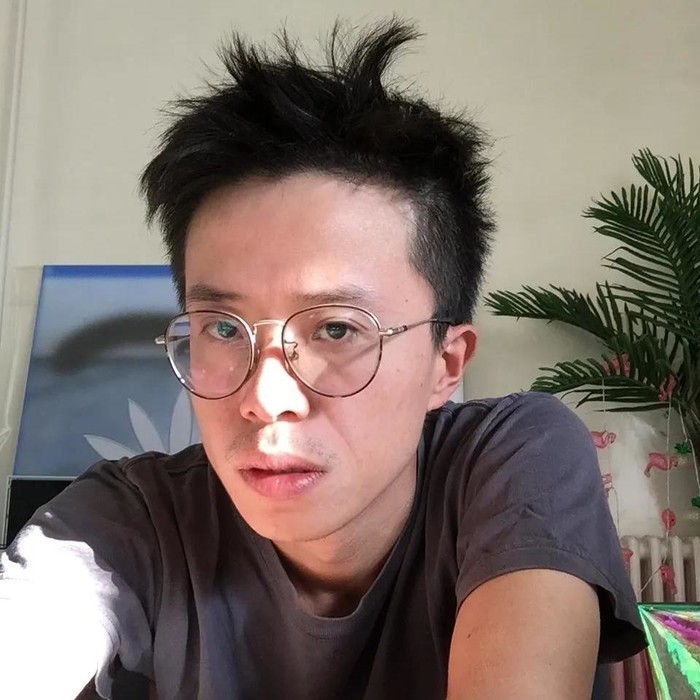 Lin Ke
Lin Ke (b.1984, Wenzhou, China) currently lives and works in Shanghai. His work takes the form of installation, image, sound, text, video, and computer painting. Since 2010, Lin Ke has turned his attention to the behavioral science of the computer age by making himself his own Guinea pig. Converting his laptop into a studio, Lin extracts material from computer software and the Internet as the fodder and form of his art. The mundane act of exploring the vicissitudes of the world wide web and various applications becomes the catalyst for his art making and self-portraiture. He records operational behavior and conceptual images by using screenshots and screen recording software.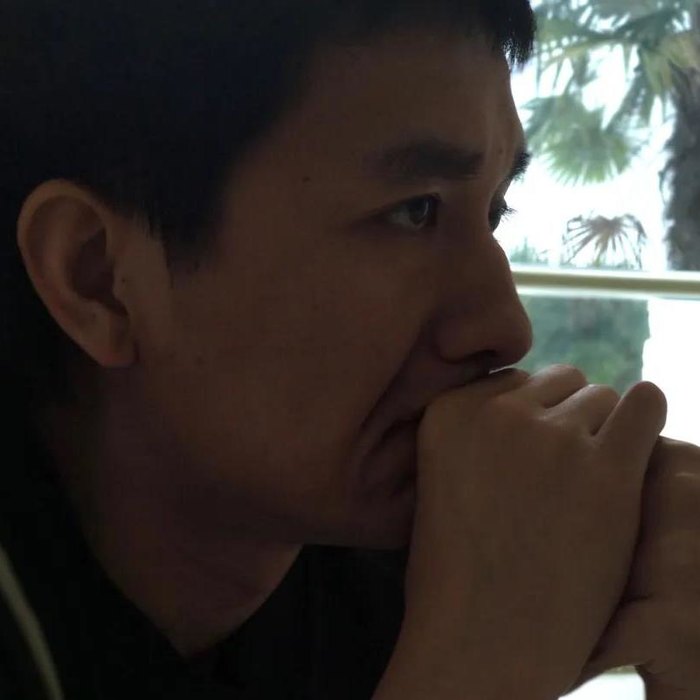 Tang Chao
Tang Chao (b.1990, Hunan, China) currently lives and works in Shanghai. He graduated from the School of Inter-Media Art at the Academy of Fine Arts. The essence of Tang Chao's work is like suggestions on lightness in literature. For instance, he refines a whole script into one sentence such as "The dilemma of being in a modern island, a paradise of self-exile." And recently: "Several delightful dots covered of a series of weak voices." When you focus on the tone and rhythm of the sentence, and express it through a camera, you then get the shaking focus, light and the scenes. The words are not the most important content; they are sometimes softly whispered, stuttered, or even topsy-turvy. Of course he occasionally uses pictures, performances, installations or dramas for expression, sometimes even typing a few letters on the keyboard. Tang Chao is good at pausing and pressing space, pressing and holding for a few seconds would be fine as well. He always tries to release some illocutionary meaning in every blank space with a straightforward manner.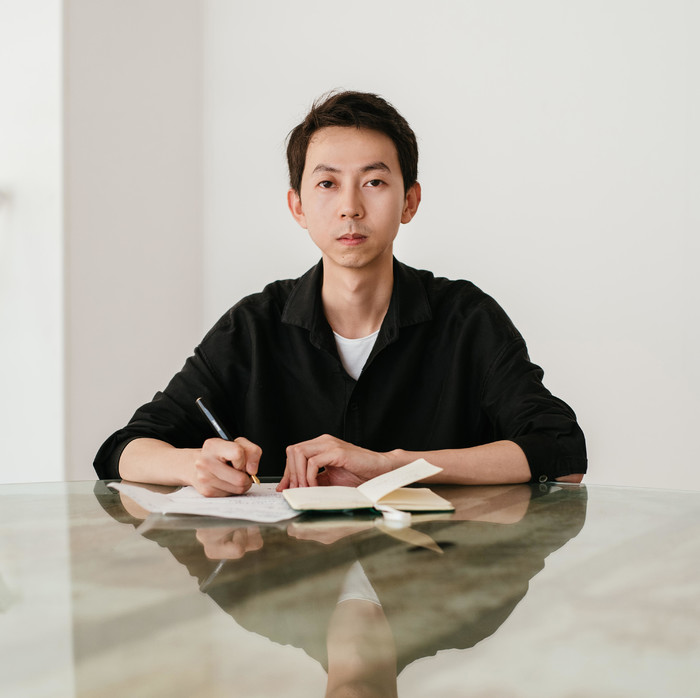 Tao Hui
Tao Hui (b. 1987, Chongqing, China) currently lives and works in Beijing, China. Tao graduated from Sichuan Fine Arts Institute with a BFA in Oil Painting in 2010. He traversed into the art of video and installation, drawing from personal memories, visual experiences and popular culture to weave an experimental visual narration, the focus of which is often our collective experience. Running throughout his work is a sense of misplacement vis-à-vis social identity, gender status, ethnicity and cultural crisis, prompting the audience to face their own cultural histories and living conditions.
Wang Tuo
Wang Tuo (b. 1984, Jilin, China) currently lives and works in Beijing, China. In 2014, he graduated from the School of Visual Art at Boston University with an MFA in Painting. Wang Tuo employs various mediums and a process that combined interview, reality show and the theatre of absurd to construct a maze of melodrama. Through his performative manipulation on individuals' lived experiences and intervention in intellectual legacies such as literature, film, theatre and art history, Wang's practice attempts to examine the unreliable relationship between the contemporary human status, myth and cultural archive. In the self-referential environments that he constructs, dramatic, often humorous as well as absurd aspects of the concept of society are exposed. Wang's practice also seeks to develop a discourse on how present ideology is derived from its historical context continues to adapt to changing condition.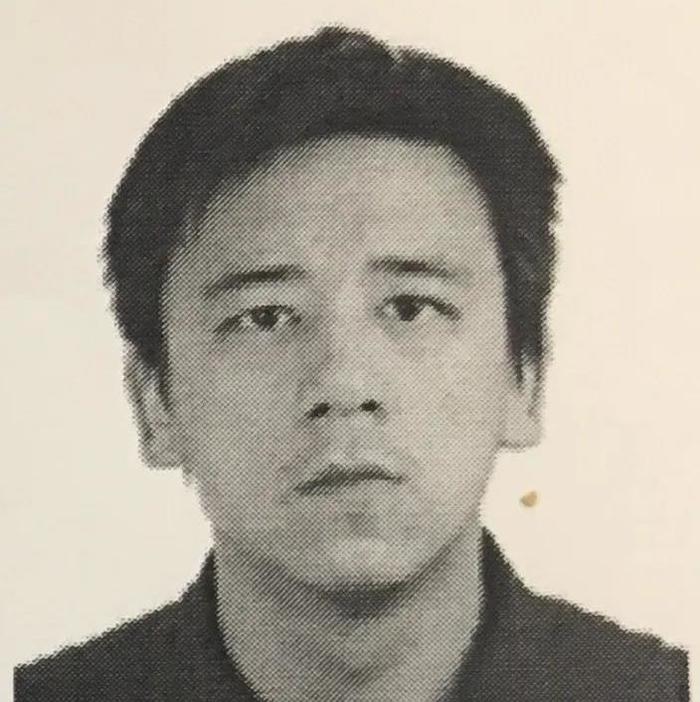 Zheng Yuan
Zheng Yuan (b.1988, Lanzhou, China) currently lives and works in Beijing. Working primarily with time-based media, his work often operates at the intersection of fiction, documentary, essay, and investigative studies. His practice focuses on the individual identity and value system, and their ever-shifting relationship with history, power, and representation. By introducing archival material, found footage and situations Zheng's work acquires an interwoven complexity within overlapping contexts.