On the 100th anniversary of the birth / 10th anniversary of the death of French film author Chris Marker (1921-2012), OCAT Shanghai and Institute of World Film at Shanghai Normal University are co-organizing the "SH-7ème Art · Chris Marker: Ancient Greece, or the owl's legacy". In conjunction with Chris Marker's video work The Owl's Legacy, the series will invite scholars and artists from China and abroad to give several lectures and seminars on the important global cultural issues of "The Legacy of Ancient Greece".
The Owl's Legacy (L'Heritage De La Chouette)
1989, CHRIS MARKER, FRANCE/GREECE, CA. 78 MIN.
In French, Greek, English, Japanese, and Georgian with Chinese & English subtitles.
"Something for the ages...at once illuminating and confounding, heady but playful. It is also seldom less than entertaining."
— J. Hoberman, The New York Times
"For fans of Marker's thoughtful, introspective film-essays, it's largesse--THE OWL'S LEGACY is his purest self."
— Danielle Burgos, Screen Slate
Chris Marker was the acknowledged master of the film-essay, and The Owl's Legacy​​​​​​​ was perhaps his most ambitious project. Produced over several years in the late 1980s, it was broadcast once in 1991 and then withdrawn because of the sponsoring foundation's objections to some of its content. It wasn't shown again until 2007; it is now presented in a new restoration by the Cinémathèque Française.
The Owl's Legacy consists of thirteen 26-minute chapters, each centered on a single word (all Greek-derived, like so much of western vocabularies) that illustrates one facet of the series' overriding question: "What is the role of Greece?"
Using as his model the Greek symposium--a banquet in which the flow of wine accompanied the flow of ideas--Marker gathers together an eloquent roster of philosophers, historians, scholars, filmmakers, and musicians to expound upon the pervasive legacy of Greek thought in the modern world. What might start out looking like a conventional collection of talking heads builds into a compelling polylogue, with the speakers emerging as vivid characters with distinctive voices and points of view. They are joined by another "voice," that of the unseen, unheard, but totally engaged filmmaker Chris Marker, whose characteristically dazzling digressions and juxtapositions illuminate, critique, and expand upon what is said.
All of this is overseen by the looming figure of the owl — symbol of Athens, the goddess Athena, and wisdom — which recurs in various forms throughout the film to evoke the ancient (but, in many ways, remarkably modern) Greeks' revolutionary quest for knowledge and self-knowledge.
Screening at OCAT Shanghai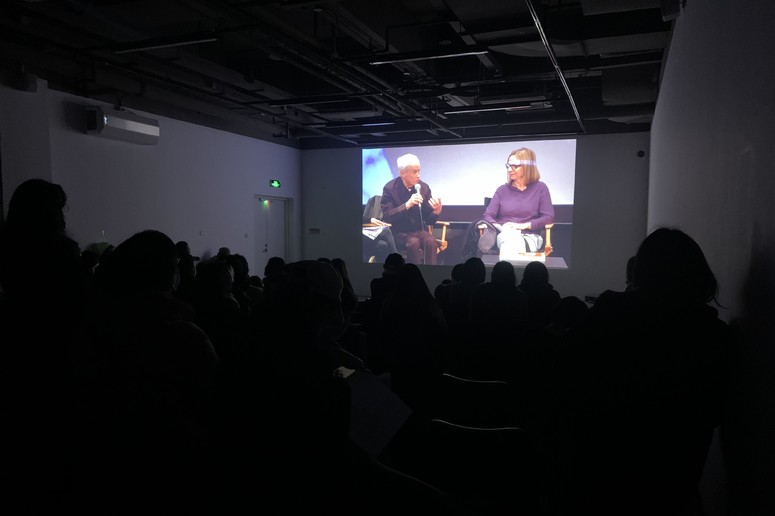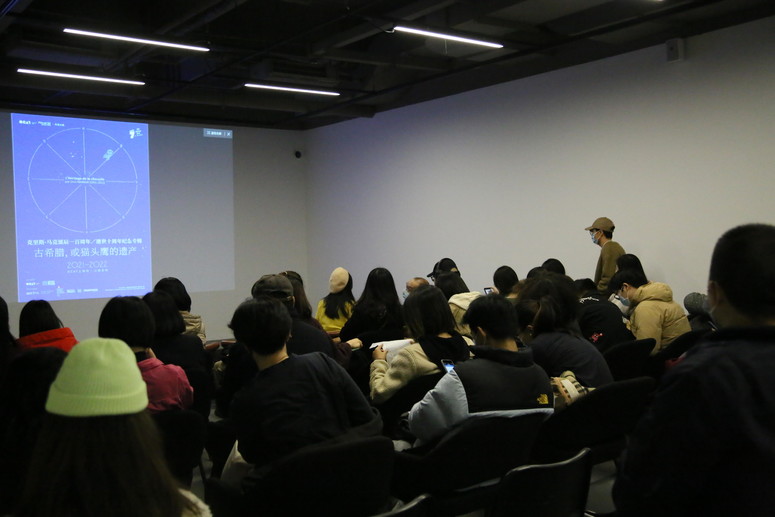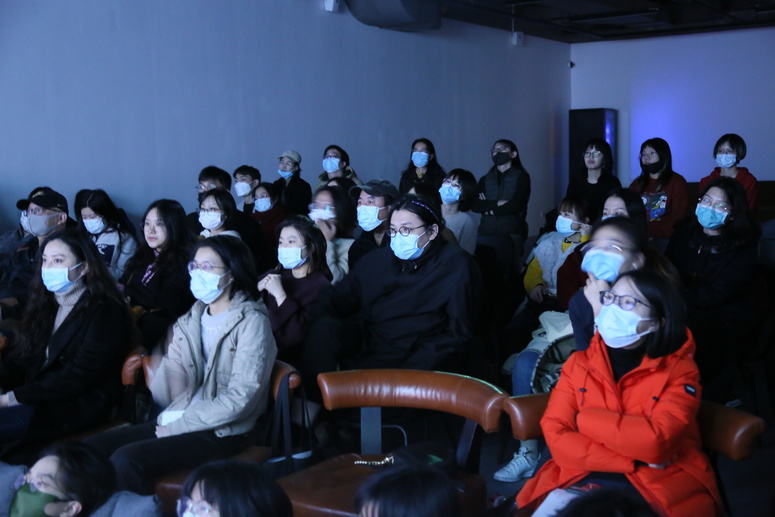 Lecture 1: Ancient Greek Gods Worship and Public Holidays
Date: 6 November, 2021 14:00-16:30
Venue: OCAT Shanghai | Public Program Space
Language: Chinese
Lecturer: HUANG Yang (Professor of History, Fudan University)
Lecture 2: Ancient Greek Gods Worship and Public Holidays
Date: 10 December, 2021 19:00-21:30
Venue: OCAT Shanghai | Public Program Space
Language: Video Recording in French (Chinese subtitles)
Lecturer: Christine Van Assche, Raymond Bellour, Jean-Michel Frodon, Bernard Benoliel, Florence Tissot
Please stay tuned with future lectures -
Lecture 3: Roundtable Discussion by Chinese Artists: When Does the Owl Land?
Guests: SHI Qing, WANG Tuo, ZHENG Yuan (Artists); YANG Beichen (Scholar)
Lecture 4: Chris Mark Scholar Research Lecture
Guest: Jean-Michel Frodon