South Korea and China has opened the 2021-22 year of cultural exchange. OCAT Shanghai is going to hold Video Artworks Exchange Week by Young Generation Artists from China and Korea to promote artistic exchanges and understanding between the two countries. Nine artists from China and Korea will discuss and share their new video works around the themes of "Tao Learns From Nature, One Nature is not the Other" and "Objects in Mirror are closer than they Appear". This event is supported by Korean Cultural Center, Shanghai*.
* Korean Cultural Center, Shanghai has been promoting cultural exchanges between China and Korea in Shanghai and south of the Yangtze River since its opening in July 2007.
Organizers
CHO Seon Ryeong, JIANG Jun
Guests
China: GAO Wenqian, GAO Yutao, WANG Kejing, YANG Di, YANG Xiao
Korea: SONG Min Jung, JEONG Yeoreum, Seo Young CHANG, KIM Heecheon
Timetable
12.25 14:00-16:00
Guests (attend online):
GAO Yutao, WANG Kejing, GAO Wenqian
Host: JIANG Jun
12.26 14:00-16:00
Guests (attend online):
Seo Young CHANG, KIM Heecheon
Hosts:
CHO Seon Ryeong (attend online), JIANG Jun
12.28 14:00-16:00
Guests (attend online):
SONG Min Jung, JEONG Yeoreum
Hosts:
CHO Seon Ryeong (attend online), JIANG Jun
12.29 14:00-16:00
Guests: YANG Di, YANG Xiao
Host: JIANG Jun
12.30&31 14:00-17:50
Host: WU Yaqiong
Language
Chinese/Korean
Warm Reminder: Sessions are of free entrance with reservation required. Please cooperate with us to complete prevention registration at the entrance and keep wearing masks during the whole session.
#CHINA
Tao Learns from Nature, One Nature is not the Other
The title derives its name from Tao Te Ching, which explains, "Humanity follows earth, earth follows heaven, heaven follows Tao, and Tao follows nature." However, "nature" referred to in the text is not the nature as we know it today. Rather, it represents a transformative dynamic, or naturally generating. It reflects a worldview that places Tao, or the Way, at its center. At the end of the 19th century, driven by modernization, the human-centered worldview overrode the traditional Chinese perspective that sees Tao as the world's pivot, establishing an antagonistic relationship between humans as the subject and nature, which receded to a noun. In other words, nature became the object of human conquest and domination.
At the turn of the century, propelled by digital technology, both the subject, human beings, and the object, nature, have dissolved into data. Humans have been outcasted from the center of the world (hence today's popular topic of "dispelling anthropocentrism") and restored to a kind of artificial nature. Yet this nature is not the other nature, but an alternative nature created by digital technology, or the world of data. Driven by capital, under the slogan of "Internet of Everything," the artificial nature of data incorporates everything into its own operation logic and defines "what is natural" in the new era.
Artists today face the transition between worldviews, from anthropocentrism to one that centers around data. But at the same time, we are still living in a variety of imagination of nature, such as the nature of traditional Tao, of gods, of anthropocentrism, and of data; that is, we are at the intersection and competition of multiple nature.
The artists involved in this project have all mapped this change in their works. They move back and forth not only between self, nature and data but also between the nostalgia for the past and the imagination of the future while experiencing the various pains, problems, and ecstasies that emerge in the rupture and hybridization of times.
(JIANG Jun)
< Chinese Artists and Works >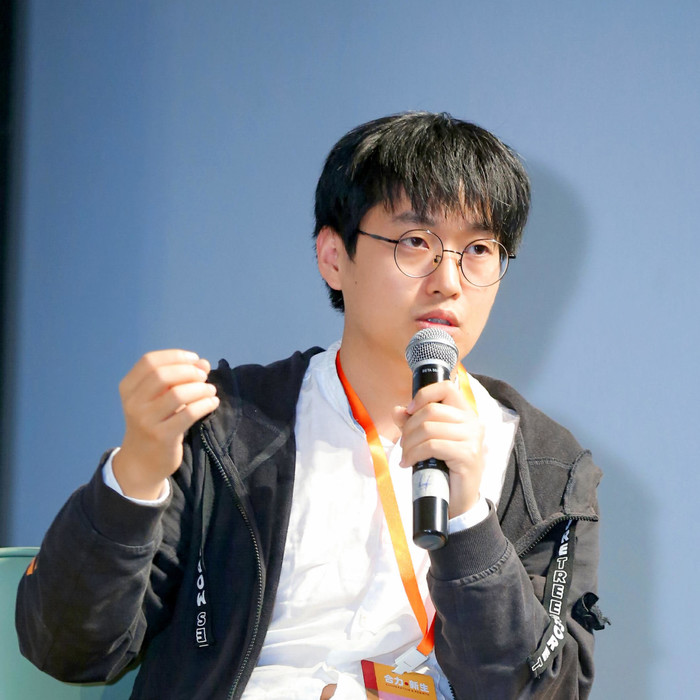 GAO Wenqian
GAO Wenqian was born in Shandong, China in 1988. He lives and works in Beijing and Qingtao, and teaches at Beijing Institute of Fashion Technology. Gao finished his undergraduate study at Printmaking Department of China Academy of Art, and achieved a master degree at École national supérieur des beaux-arts de paris. Time is often used as the point cut in his works, which involves science and technology and the relationship between the virtual and the real world.
The Encoffiner of Data explores the issue of digital heritage that has arrived. I imagined a career as a data encoffiner, using her perspective to examine the data that people have left in the world. Digital heritage carries the memories of the dead, the sorrows and joys... For the clues, we follow the path of the data grave to explore the secrets of a person's memory.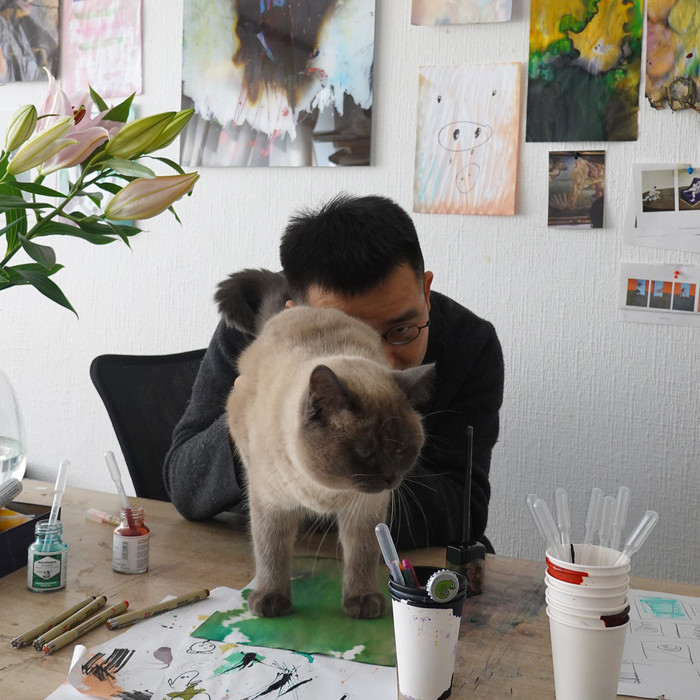 GAO Yutao
GAO Yutao was born in West Hunan, China in 1988. He completed his postgraduate study at Kunstakademie Düsseldorf, where he was awarded as honored student of Katharina Fritsch. He creates photography, installations, videos and works on paper according to his interests. In his works, he explores how to replace the prosaic functionality in daily life with a poetic artistic method. He combined and re-arranged those ordinary things. His works let people re-encounter familiar things and produce a new connection and tension in a completely unexpected way.
The work was partly inspired by an ancient poem written over one thousand years ago. When you read out the first half of a well-known poem to the Chinese-version Siri of iPhone, she is most likely going to read the second half. So, the artist created the work by using this function.
WANG Kejing
WANG Kejing was born in Quzhou, China in 1993. She studied at Massachusetts College of Art and Design and achieved a MFA degree in Photography and Related Media. This screening has been selected in Doclisbon International Film Festival and the Beijing International Short Film Festival.
This short film tries to reboot an individual's search of nature, just like Don Quixote's rebellious journey. It retrogradely explores the motif of mythology that swings between reality and imagination. Any established knowledge about the contrast between the surf and turf can be subverted and restructured by an individual's footage. The secret words are whispered in the unrelated two polarized extremes. The key to this Pandora's box can be merely an unexpected turbulent incident in an individual's life.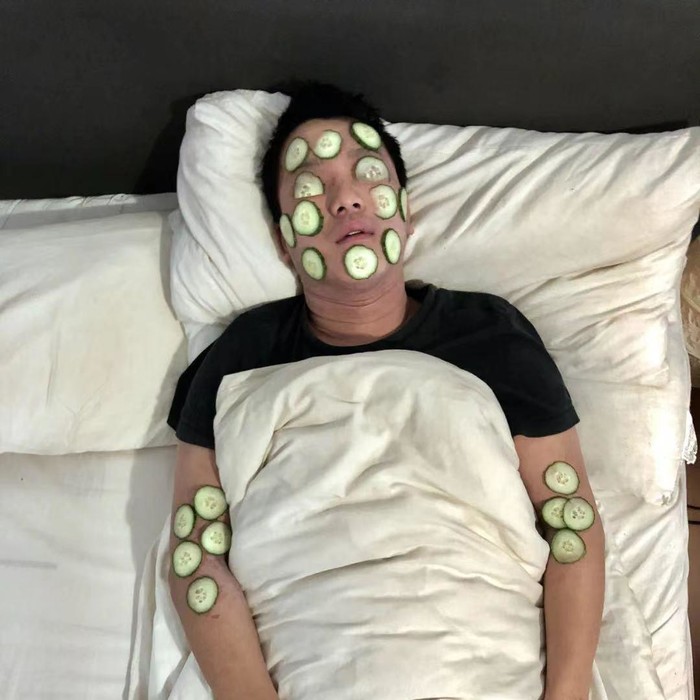 YANG Di
YANG Di was born in 1990, Suzhou, China. His works cover video installations, photography, and painting. Based on his research on the change of narrative patterns, Yang Di investigates reverse control and effects of images and narrative methods on humans. His works are often derived from existing films, literature, paintings, and pop culture. Yang's art language manipulates how the audience perceives these existing objects (films etc.). The audience is therefore compelled to review, re-read, and rethink from the present moment.
Created as a clip of a fictitious sci-fi movie from the 1960s, this film tells a story of racism at the Mars Immigration Office. It is about the oldest son, born and raised in a middle-class family, moving to Mars alone as a first-generation immigrant.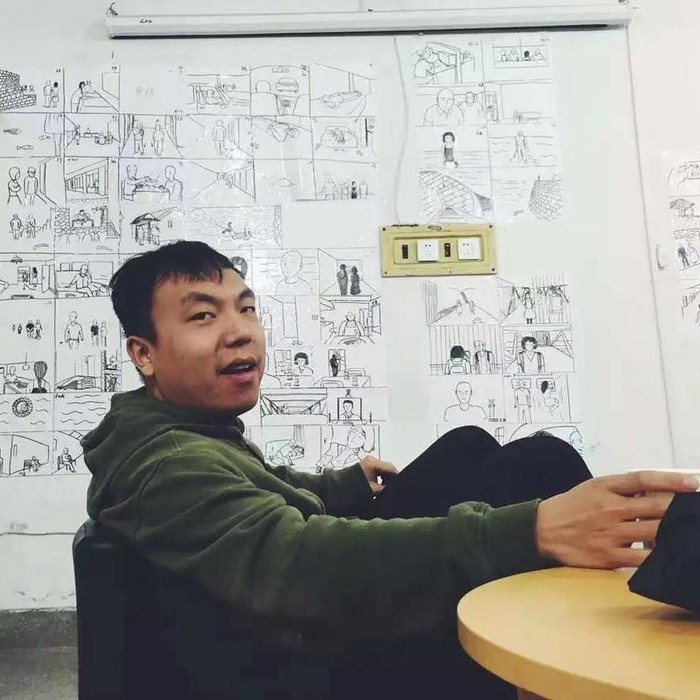 YANG Xiao
Yang Xiao, born in Guilin, Guangxi, China. Graduated from Shanghai University and now lives in Shanghai. His works have been exhibited in several international film festivals and art institution. Out of his interest in different forms of media, he often wears multiple hats in his personal work and has worked in different director's productions. As an assistant director and storyboard artist, he participated in the productions of THE WILD GOOSE LAKE and KAILI BLUES, and also he engaged in film editing in THE FALL and UNCLE AND HOUSE.
"Hawfwen", a traditional gathering that once popular where the Zhuang people sing folk songs. It often takes place around the clan temples or under the old trees. Singers are divided into male and female groups. They improvised their lyrics to sing in correspondence with one another. Traveling along the songs in antiphonal style, the camera has found different singers and gatherings, lingered in the rural areas and urban cities, trying to find the broken echo of "hawfwen". The work is a poetic experiment in fictional ethnography.
#KOREA
Objects in Mirror are Closer than They Appear
The title "Objects in mirror are closer than they appear" is related to a recent noteworthy trend in the Korean video art scene, which is not to use the screen as a representational space constructed by perspective but as a special kind of mirror, like the side mirror of a car. The side mirror doesn't reflect the driver's face, but it's a mirror anyway. The driver doesn't experience it as a transparent window into the world. When we drive, we do not face the world of representation separate from our own body. We move with the mirror. In a way, our eyes and our bodies are the other side of the mirror. We don't look in the mirror, we see through the mirror. We experience the side mirror as a part of our body which is constantly being transformed in changing viewpoints, fragmented, and alternately diffused and converged. The side-mirror-screen is the eyes, the body, and the limbs.
But the screen does not belong to us, to any individual, or even to anything particular. The screen is a space in which anonymous sensation and affect occur, or, rather, the movement of space itself. Having inner field and outer one, depth and surface, the images escape the identity while endlessly changing their coordinates. Of course, this body-screen experience might be related to contemporary audiovisual technologies such as VR and computer game. However, the artists invited to this program ask about a wider and more ambiguous area where images, screens, and bodies intersect, rather than focus on a specific technology or medium.
The phrase "objects in mirror are closer than they appear" printed in the side mirror of most Korean cars is perplexing itself. Don't 'Objects in mirror' sound like 'images in a mirror'? Where do objects exist? In the mirror? Outside the mirror? Is what is in the mirror being or non-being? The artists deal with the confusion and indefinability of being/perception in contemporary media culture.
(CHO Seon Ryeong)
< Korean Artists and Works >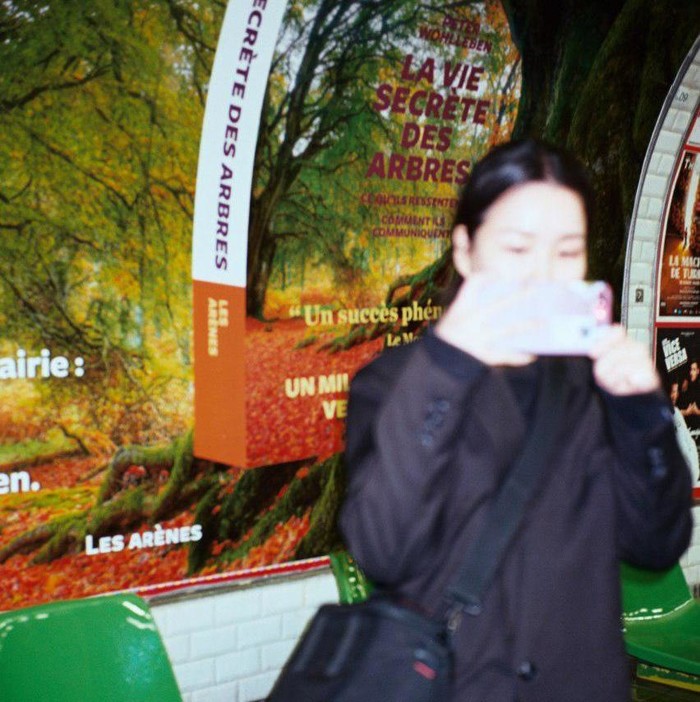 SONG Min Jung
Song Min Jung was born in Busan, Korea in 1985. She got BFA from Department of Contemporary Art, Konkuk University, Korea. Song Min Jung observes the surface of culture that remains in the present - the temporal concept of time - and creates a fictional story using the contradictions that arise in between. She borrows several storytelling techniques such as advertisements, dramas, v-logs, and games to weave the new world and participates in contemporary discussion. Therefore, the world she summons much resembles the present.
Wild Seed is a thriller surrounding the case of a person whose body was stolen through data manipulation. Wearing the body of a ghost, an anonymous entity, a minority, the protagonist goes through a proxy experience of a world different from before. Through a moving body, the work observes a world hybrid of materiality and immateriality and examines the contradiction of the city beneath its surface.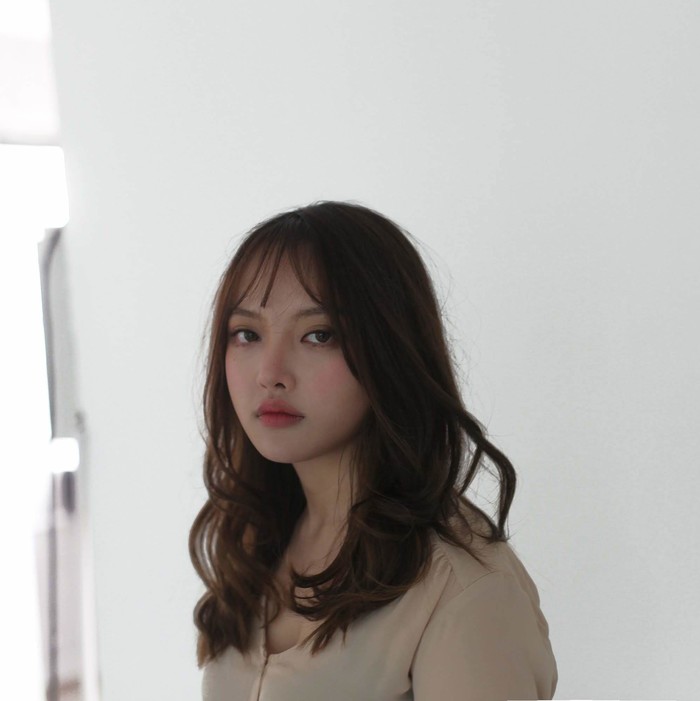 JEONG Yeoreum
Born in 1994, Jeong Yeoreum reframes the story about a correlation between space and memory into visual language. Her work is a continuous process of fixated reinvestigation on a narrative, analyzing its mechanism and dismantling the body from parts.
In The Long Hole, a detective is led by an accidental postcard to investigate an incident at USFK base Camp Long. Camp Long is in ruins with no one coming for twenty years. In the process of gathering, defragmenting, and arranging neglected information, the detective discovers that a strange geographic data value called Camp Long ATM occupies all space and time. However, there are no traces of any ATMs or banks at the scene. The film is a mystery report of a detective trying to understand the legacy of time.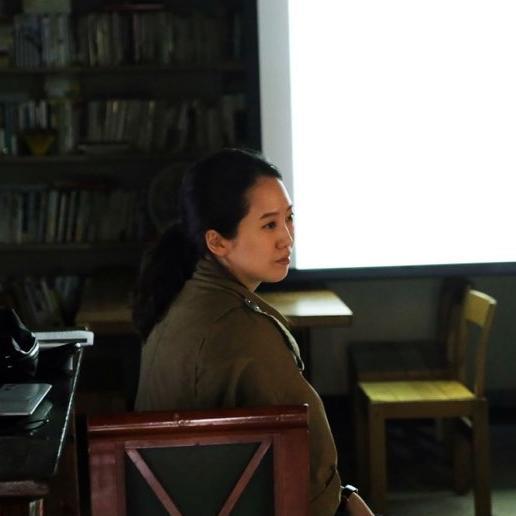 Seo Young CHANG
Born in 1983, Seo Young Chang got BFA from Ewha Womans University, Korea majoring in Sculpture and MA from Berlin University of the Arts, Germany majoring in Art in Context. Chang has been working with video and installation as her main media, focusing on changing presence depending on the state of observation and differently experienced time-space depending on the physical condition. The story of variable sensation of existence, a finite body restricted in time and space, and flexible time-space experienced by such a body is closely related to the temporality of the video and the materiality of the screen that contains it. Each work refers to and mentions another and leads to a single overall experience.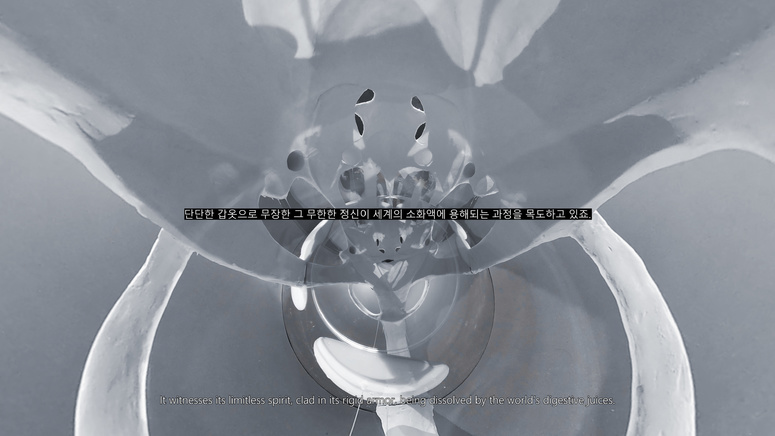 Exoskeletal visualizes the spatial and temporal end by a chain of metaphors, starting from cancer cells that grow infinitely in a finite body, to Magellan as a figure who has closed the world by circumnavigating the Earth, to crustaceans that continue to grow inside the shell. The spatial end appears as the image of the shell, and the temporal end appears as the image of the bone. Two become one in the structure of the exoskeleton. The narrator of the work appears as the last survivor (and the deceased) who was culled in the process of molting to leap into the next stage when the world came to the end.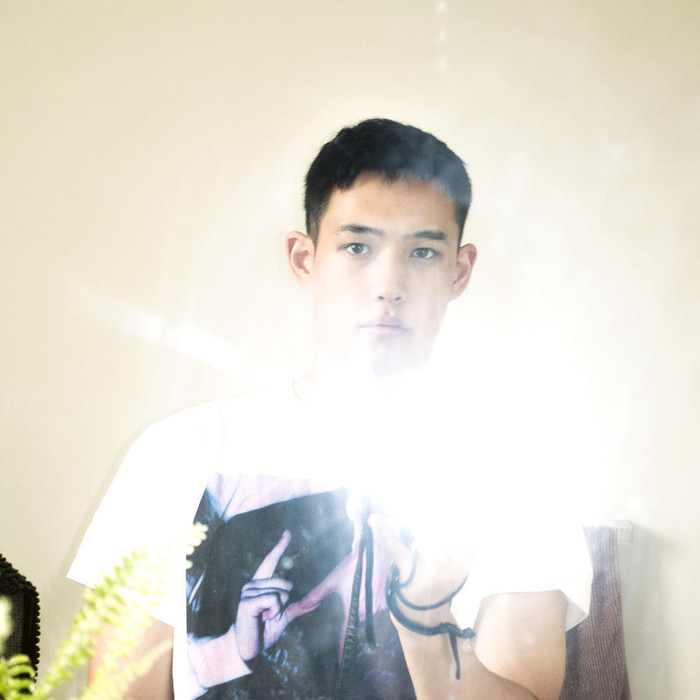 KIM Heecheon
Kim Heecheon, born in Seoul, Korea in 1989, graduated from Korea National University of Art majoring in architecture. His complex video works are deeply rooted in his personal experience, opening possibilities for a dual visual discourse that combines domestic feelings, informed by his immediate surroundings, with a complicated global problem.
Deep in the Forking Tanks continues in the vein of Kim Heecheon's background in world building; an interest that grew from his early training in architecture before deciding to work in moving image. Following its premiere at Seoul's Art Sonje Center in November 2019, Kim Heecheon's latest work sees him meeting with divers and venturing down deep into the water. He begins by simulating a dive in a sensory deprivation tank; in a pitch-black, lightproof, soundproof environment such as this, a person can lose all sense of their body and mind. As Kim Heecheon enters the tank he begins to confuse the simulation for the real thing. Unwittingly, he is drawn into a state where his consciousness of physical reality is unclear. Once out of the tank (or perhaps he never leaves it) his life becomes its own simulacrum as everyday images are affected with video layering, audio manipulation and temporal blending to efface the boundary between the real and the perceived worlds.
Images coutesy of the artists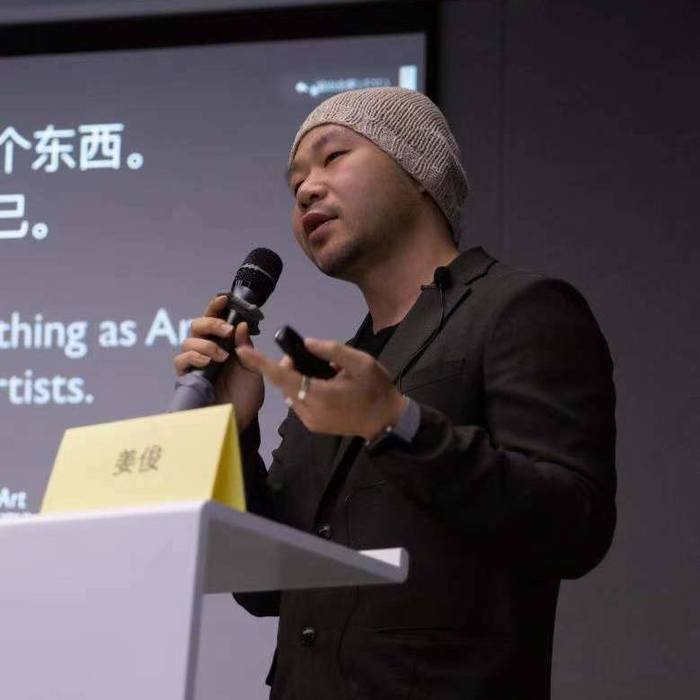 JIANG Jun
Dr. Jiang Jun is an art historian, artist, curator, critic and columnist, Postdoctoral fellow in Architecture, Tongji University based in Shanghai and Hangzhou. He taught Art History and Art Theory since 2015 at China Academy of Arts, Hangzhou and other Art Academies, for example in Shanghai and in Münster. He is member of Institute for Public Art (IPA), China Information & Interaction design committee (IIDC). In 2020, he is the founding member of Experimental and Science Art Committee of Shanghai Artists Association. In 2021 he is commissioned by China Ministry of Culture and Tourism as one of 8 Curators of The 4th China Design Exhibition & Public Art Thematic Exhibition in the Museum of Contemporary Art & Planning Exhibition in Shenzhen.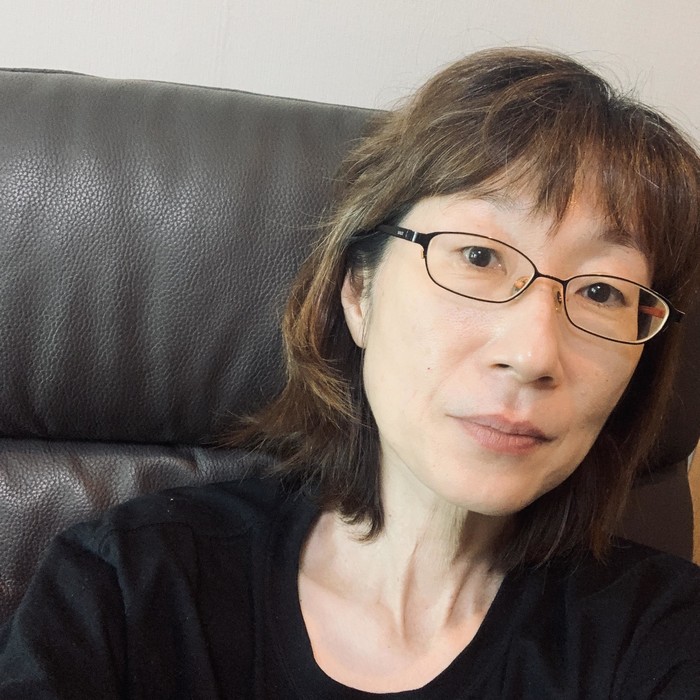 CHO Seon Ryeong
Working as a researcher and curator, Cho Seon Ryeong is an associate professor at the department of Art, Culture, and Image at Pusan National University, South Korea. Cho received her Ph.D from Hong-Ik university majoring in aesthetics. Her academic research fields include aesthetics, contemporary art and image/media theory based on Lacanian psychoanalysis and post-structuralist philosophy. Cho published two books, Lacan and Art (2011) and Image Apparatus Theory (2018). She also has written numerous essays on contemporary art, especially on video art, performance and curatorial studies. After having worked at Busan Museum of Art, Art Space Pool, and Nam June Paik Art Center, Cho has been working as an independent curator since 2010. Her curatorial interests include productive encounter between the social and artistic fields and curatorial methodology of moving-image based art. Her major curatorial projects include Artificial/Life (2001), Beyond Visuality (2002-3), Exchange Value of Pleasure (2005-6), Every Day is a History (2007), Dream House (2009), Monumental Tour (2010), Catastrophology (2012), and Dancers (2017). Her most recent interest is the relationship between performance and video.